The law firm Smith & Allen puts you, the client, at the centre and we look forward to working together.
The services we offer are broad and span the sum of our skills. Our primary aim is to minimize any burden on you and to resolve any potential legal proceedings as soon as possible.
Not only do we represent you in court, we also look after your interests out of court.
These are some of our clients:
Medium-sized companies
Large corporations
Authors
Music producers
Internet marketing companies
Photographers
Programmers and developers
Victims of brutal attacks
Victims of bullying
Victims of fraud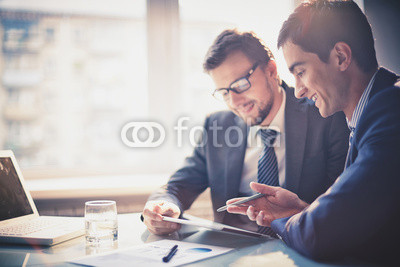 Overview of our legal services
Copyright warnings
Intellectual property is often illegally accessed and used for personal purposes. In these cases we ensure that your rights are protected and adequate compensation is received.
Defending warnings
Accessing photos via Google, for instance, is dangerous. Especially entrepreneurs with little experience get trapped easily and consequently receive warning notices. Rather than panicking, it is wise to contact an expert in these situations. We are happy to sort this out for you!
Guaranteeing legal protection on the internet
The internet is an area regulated by law, it is thus important to ensure you keep within the legal framework when using the internet to present your company. To ensure you are legally protected on the internet is a challenge and we are happy to give you a hand with that. This also applies to fan pages on Facebook and other social media.
Staff training
The best legal protection is prevention. This however, is only possible when you and your staff are adequately legally trained. We happily arrange for informative meetings to pass on knowledge and develop solutions.
Developing contracts
With every business contract, both parties aim to word these in a way to meet their respective interests. To ensure you are on the safe side in pursuing your goals, we happily draft and check your contracts, point out potential issues and correct these when so desired.
Mobile marketing
More and more people use their mobile devices to access the internet. Marketing agencies have managed to jump on this bandwagon and pass on their advertisements to the user. This creates new legal scenarios and we happily answer any questions or concerns you may have.
Trademark law
In particular, large corporations suffer from violations of trademark law. We are predestined to protect you from such violations in an optimal manner. Trademark law is one of our areas of expertise and we have gained much valuable experience.
Suing for damages
Victims of brutal attacks are often in shock, have obtained injuries and lost confidence in humanity. We assist you in getting justice, sue for an appropriate level of damages to ensure that the perpetrator receives a just penalty.
Bullying
More and more people are exposed to hostility from school mates, fellow students or colleagues at school, university or on the job. This creates enormous psychological pressures quickly affecting work performance, grades and social functioning. We are your reliable partner actively working for the attacks to stop and ensuring that your suffering will be compensated.
We are unable to list all of the services our firm can provide on this page. If you are looking for legal services that are not listed here, please contact our office and let us talk about your circumstances.
You need advice on a legal matter?
Contact us!
Smith & Allen
Alpenstrasse 3
3011 Berne
Telephone: +43 (0)30/2259988